分享一个小程序。  A program to share with you.

程序介绍 

( Program Introduction ):
 该程序是之前我在上结构动力学课的时候编制的。程序主要用于进行剪切形框架结构(即,糖葫芦串模型)的模态分析。
 可以使用该程序求解动力学课本后面的习题。阵型求解使用雅克比迭代法。
 This program is developed by me in the Structure Dynamics class. It is for modal analysis of shear building (i.e. , flexurally rigid floor beams and slabs ) with lumped mass at each floor.
 You can use the program to explore eigenvalue problems on you textbook and improve your understanding on free vibration. The program use Jcaobi method for the solution of eigenvalues.
程序界面 

( Program Interface )

: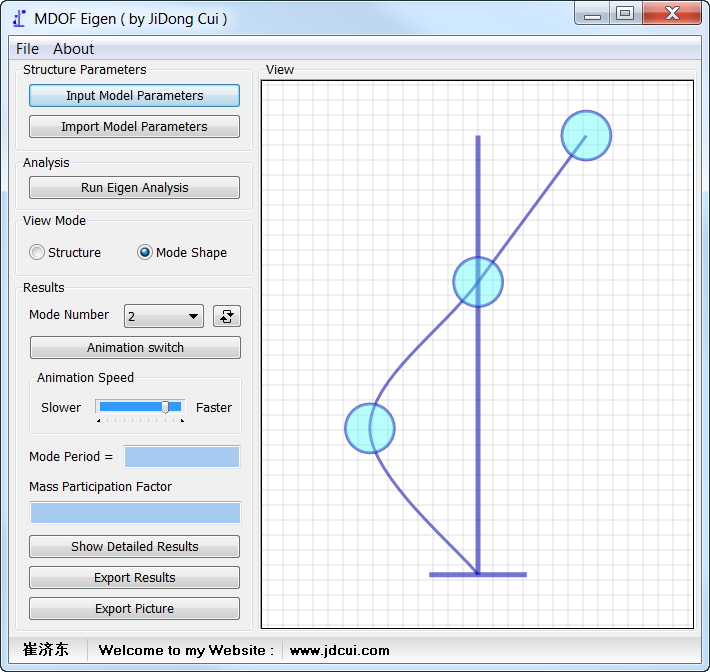 求解一个5层剪切形框架结构的阵型,模型参数如下图所示。
The properties
of a 5-story shear building are given in the graph below. These include the floor mass, story stiffness . Determine the modes of the system.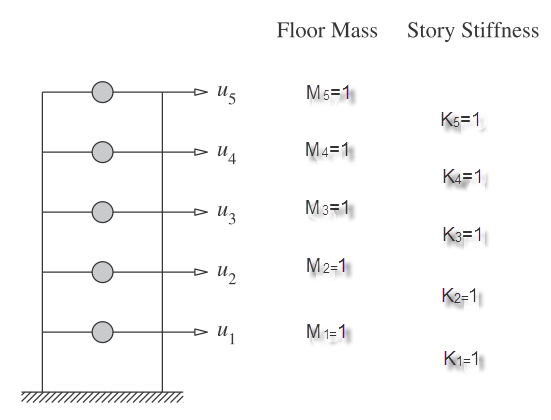 (1)  输入模型参数 ( Input Model Parameters )
      (2) 运行特征值分析 ( Run Eigen Analysis )
      (3) 显示模态结果 ( Show mode Shape )
            Mode 1 :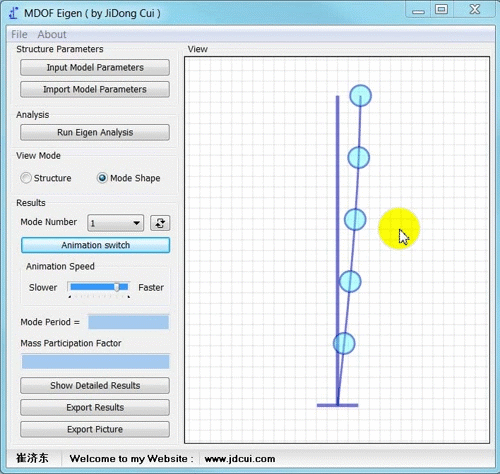 Mode 2 :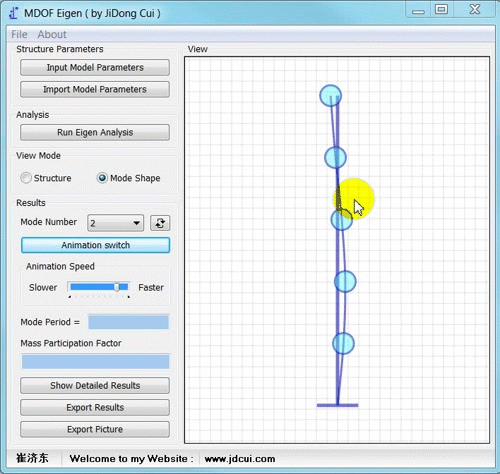 Mode 3 :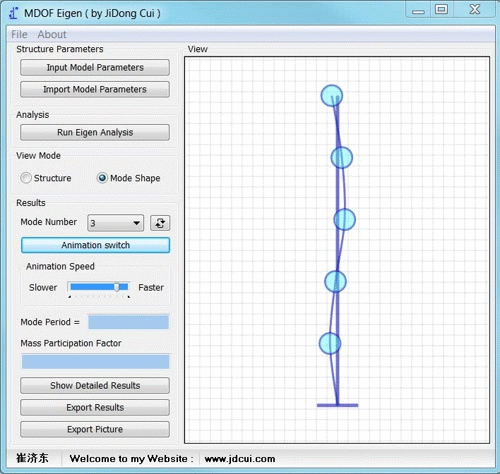 Mode 4 :
            Mode 5 :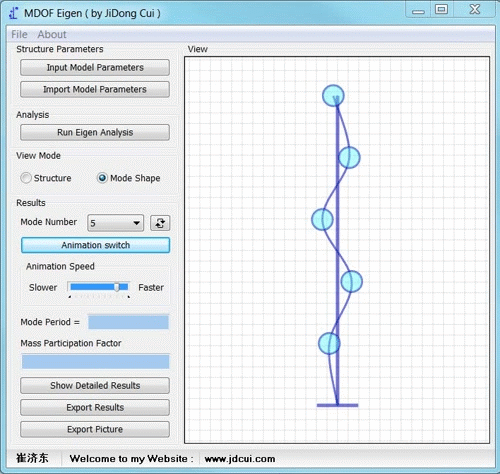 (4) 显示详细结果( Show detailed results )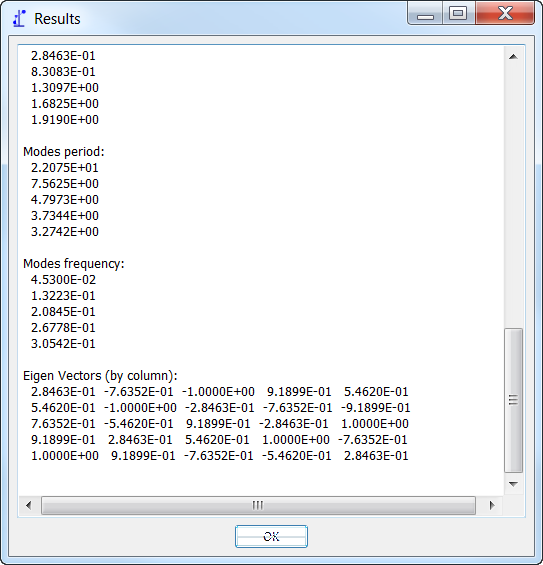 [1] Anil K. Chopra . DYNAMICS OF STRUCTURES – Theory and Applications to Earthquake Engineering ( Fourth Edition ).
程序下载 

( Program Download ):
  ( Under Construction! )
  ( 软件是免费的。如果你发现软件有bug或者软件使用有问题,请联系我!邮箱:jidong_cui@163.com)
  ( This app is free . If  you have found any bug in the program or have any problem when using the program, please don't hesitate to contact me directly. Email : jidong_cui@163.com )