分享一个小程序。  A small program to share with you.
程序介绍 

( Program Introduction)
NSDOF 是一个基于微软的windows窗口程序,用于单自由度结构的动力非线性分析。结构可是弹性也可以是弹塑性。动力荷载可以是施加在结构基座的地震加速度,也可以是施加在结构顶部的动力荷载。程序使用逐步积分法求解增量非线性运动方程。可以输出结构的各种响应结果,包括抗力,阻尼力,参考惯性力,位移,速度,加速度,耗能,滞回曲线等。
NSDOF is a Microsoft Windows based application for the dynamic analysis of single degree of freedom structural systems. The structure may be modeled as elastic, elastic-plastic. The dynamic loading may be input as an earthquake accelerogram acting at the base of the structure, or as a dynamic force applied at the roof of the structure. The program uses a step-by-step method to solve the incrementally nonlinear equations of motion.  Multiple analysis results can be output, including  resistance, damping force,  reference inertia force, displacement, velocity, acceleration, energy dissipation, hysteretic curve, etc.
程序界面 

( Program Interface 

)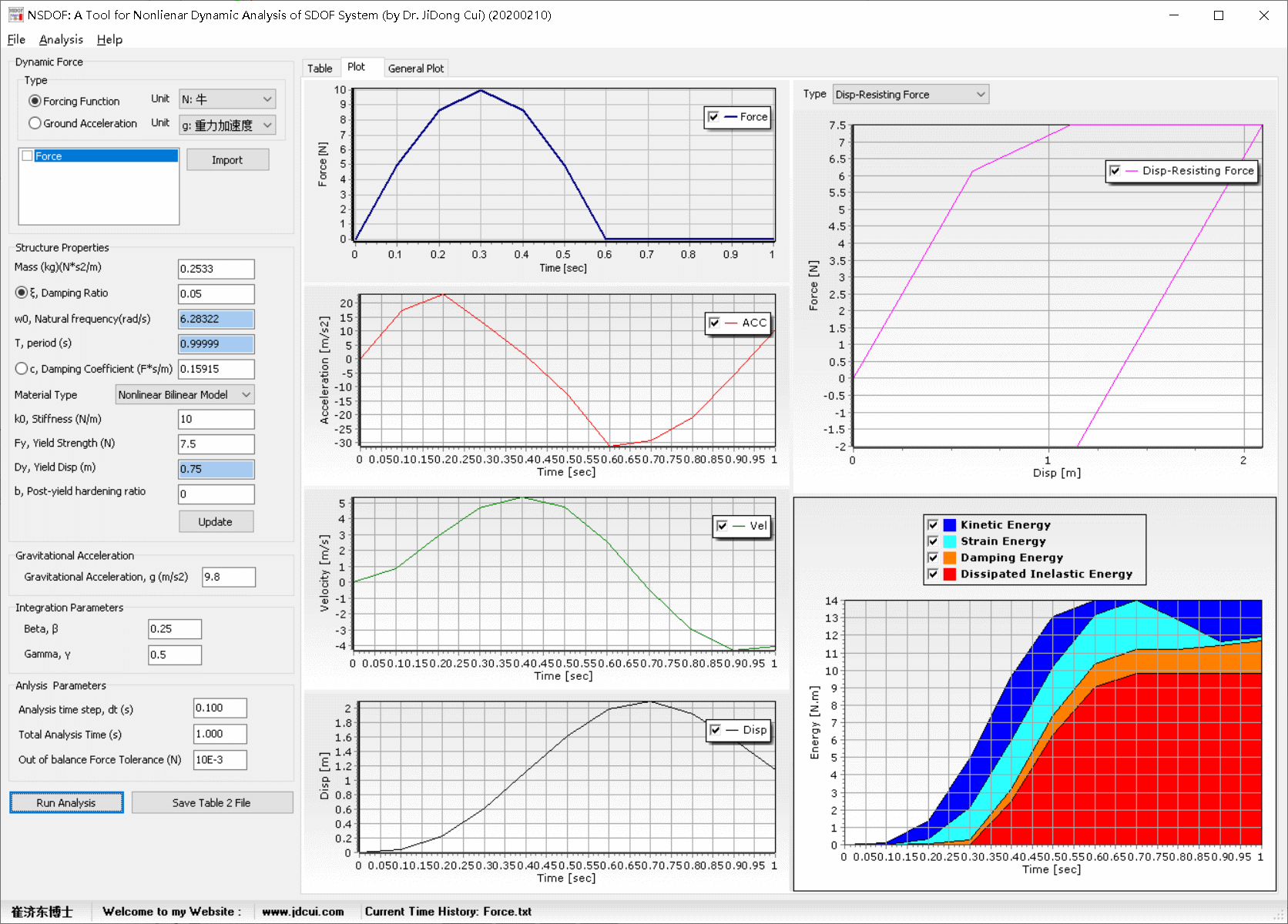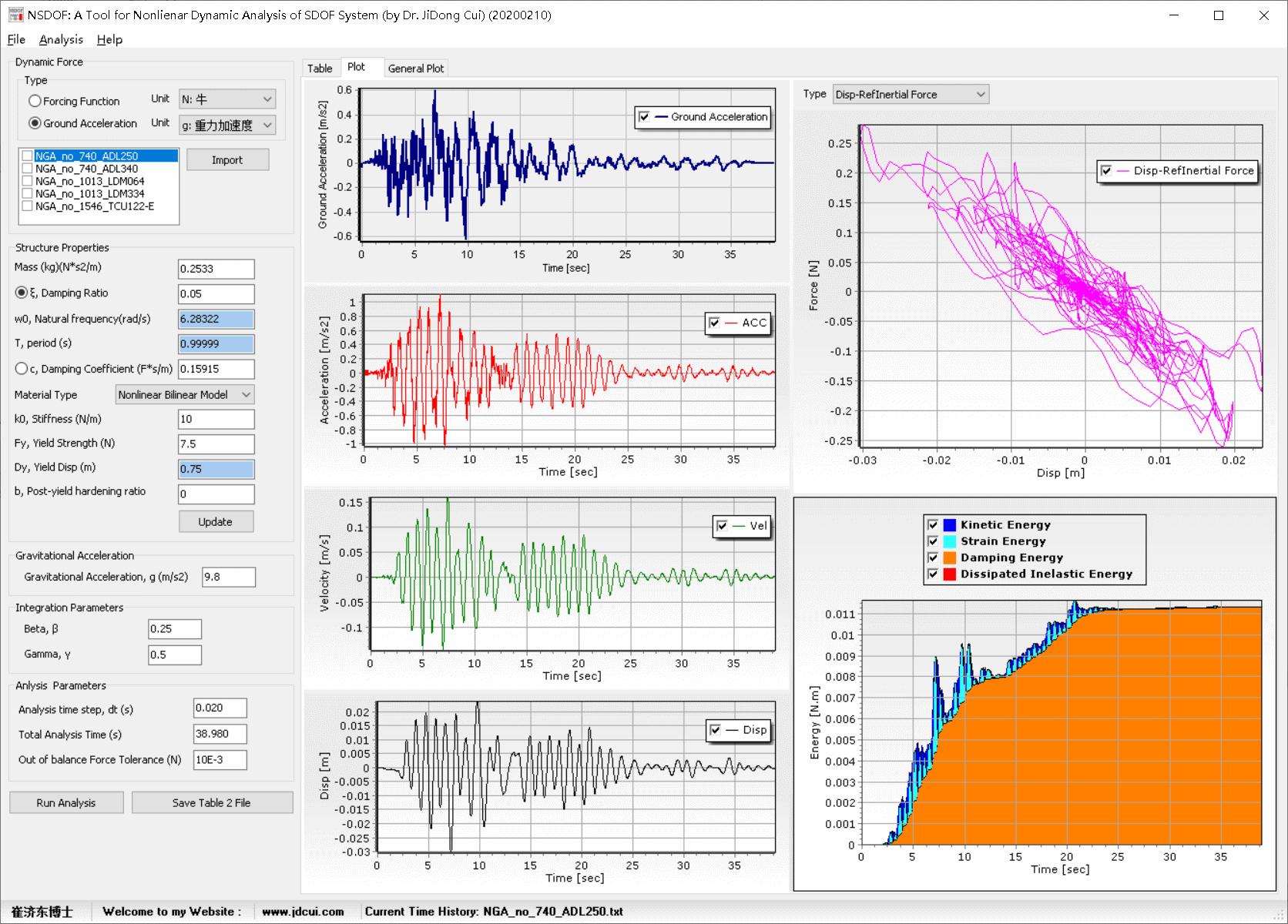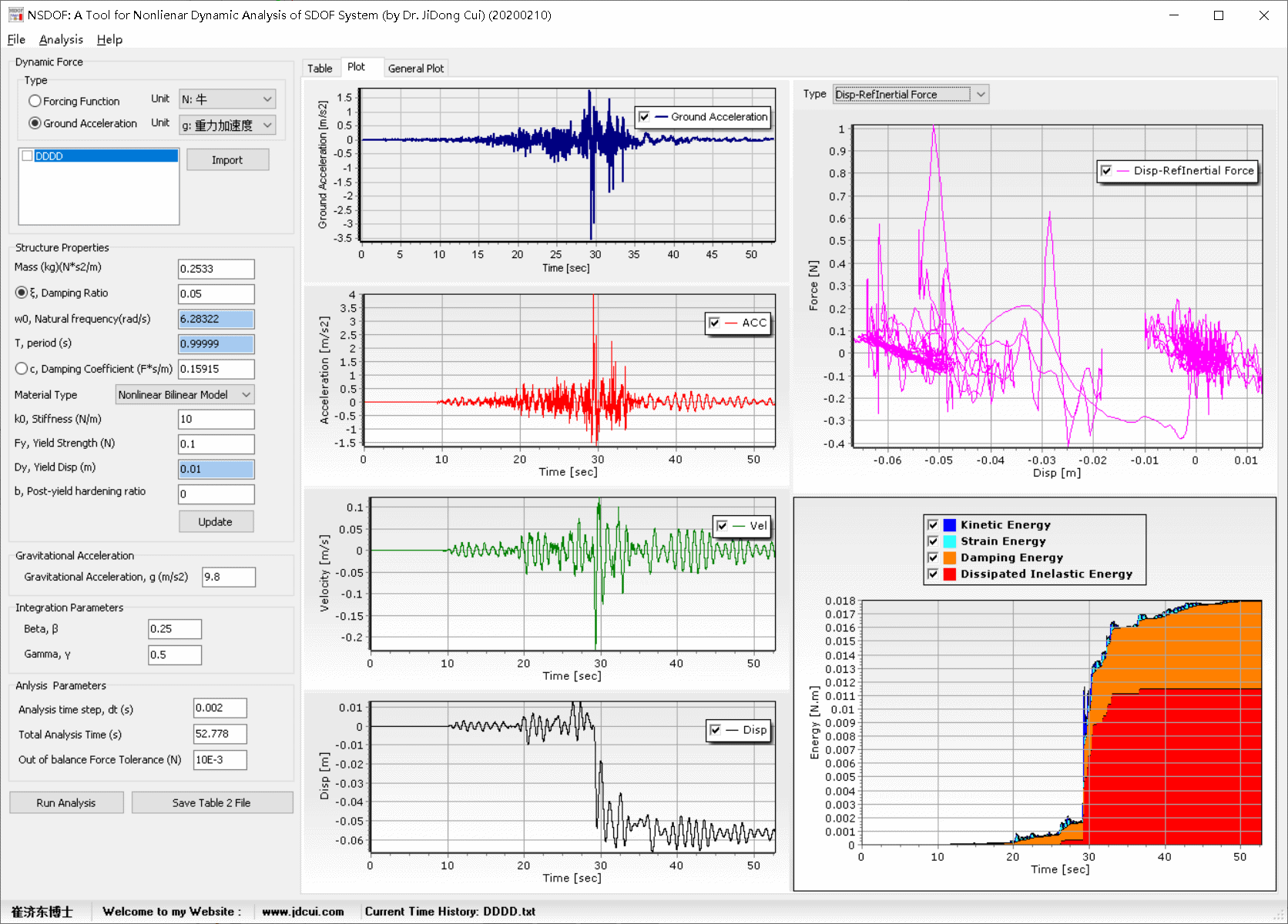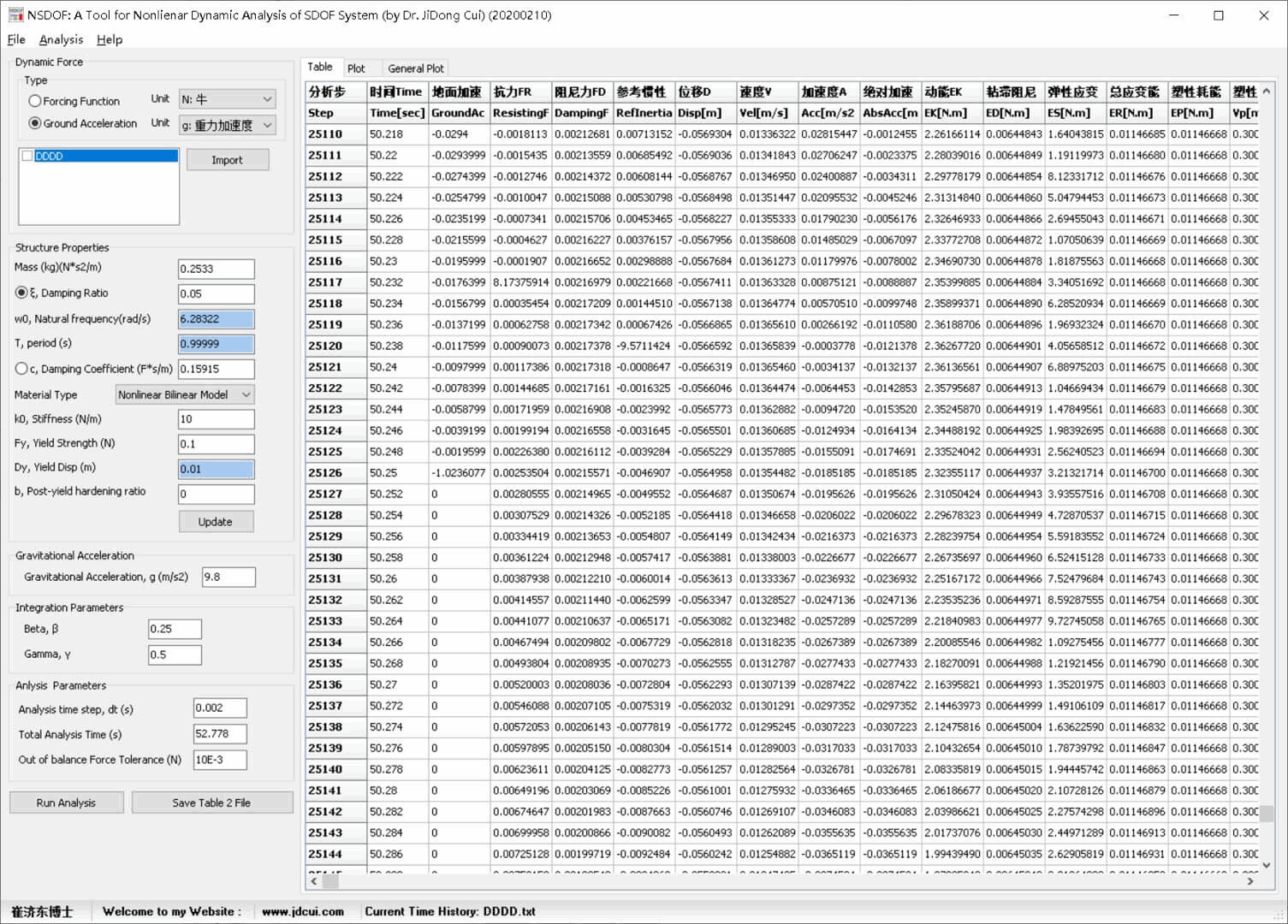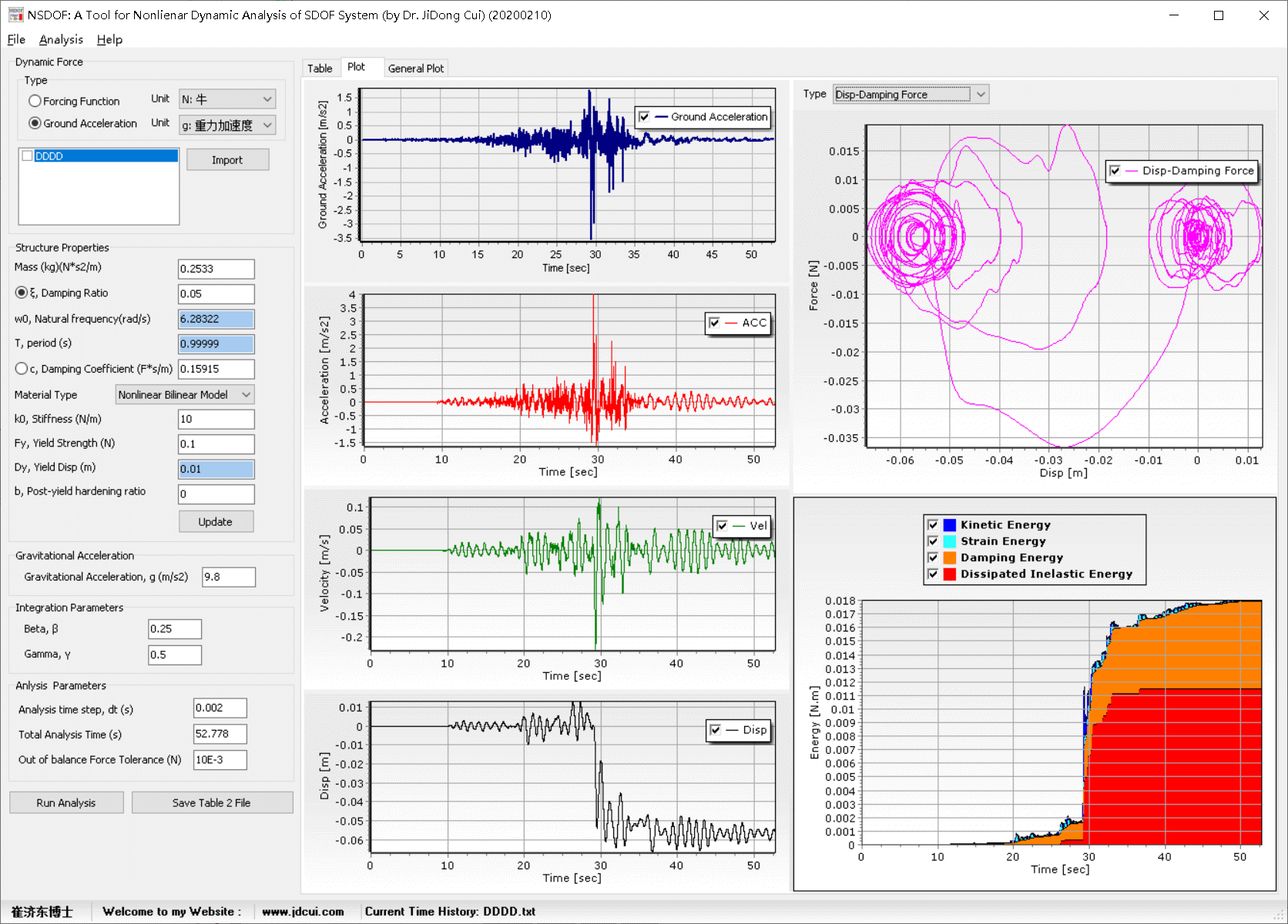 网友找到我编制的一个小工具,最早的软件版本在这:http://www.jdcui.com/?p=2712。如果您需要这个软件,请在这给网站捐助:http://www.jdcui.com/?page_id=4813,捐助金额不低于300RMB,捐助后在评论区留下您的评论,或者联系管理员QQ:3014479529,给您配置软件,对软件有任何疑问也欢迎联系,敬请尊重劳动成果 !!!
另外,如果原软件功能无法满足您的需求,您可以和我联系,可以针对您的需求,做修改和调整。
公众号 (

 Wechat Subscription

)
欢迎关注 "结构之旅" 微信公众号